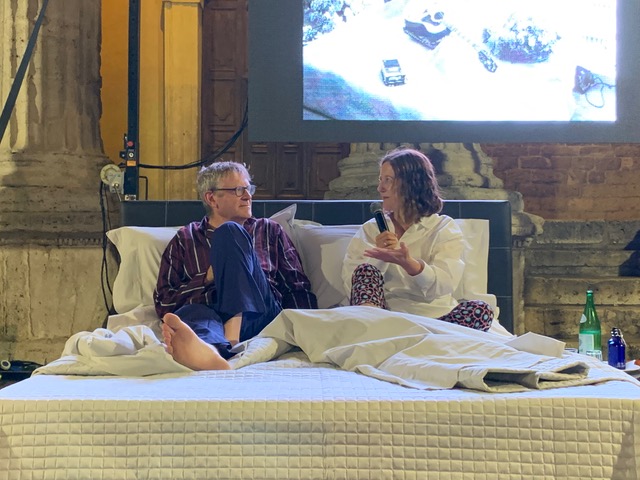 Since the publication of her seminal essay "The Century of the Bed" in 2014, professor Beatriz Colomina has staged numerous Bed-Ins around the world, including at the 16th Venice Architecture Biennale where, as part of the presentation at the Dutch Pavilion, she reproduced the iconic hotel bed in which John Lennon and Yoko Ono held their Peace-In, at the Amsterdam Hilton, in 1969. She has since conducted numerous performative interviews around the world with artists, architects, designers, activists, psychoanalysts, philosophers, and media theorists—in bed.
At her talk, Colomina will discuss the shifting role of the bed in a time when smartphones are often the first and last things we touch every day. How does the convergence of smartphone technology, flexible working conditions, the rise of the gig economy, and young professionals' nomadic lifestyles impact the significance of the bed as a site of labor, leisure, and surveillance?
The lecture is followed by a series of short interviews. Colomina will invite Mark Wigley, the designers and architects behind the five prototypes, as well as other experts, to slip into pajamas and join her in rethinking the bed's significance in the age of social media.
Saturday, October 19, 7pm
Get your festival ticket here.