Lucia Tahan
Cloud Housing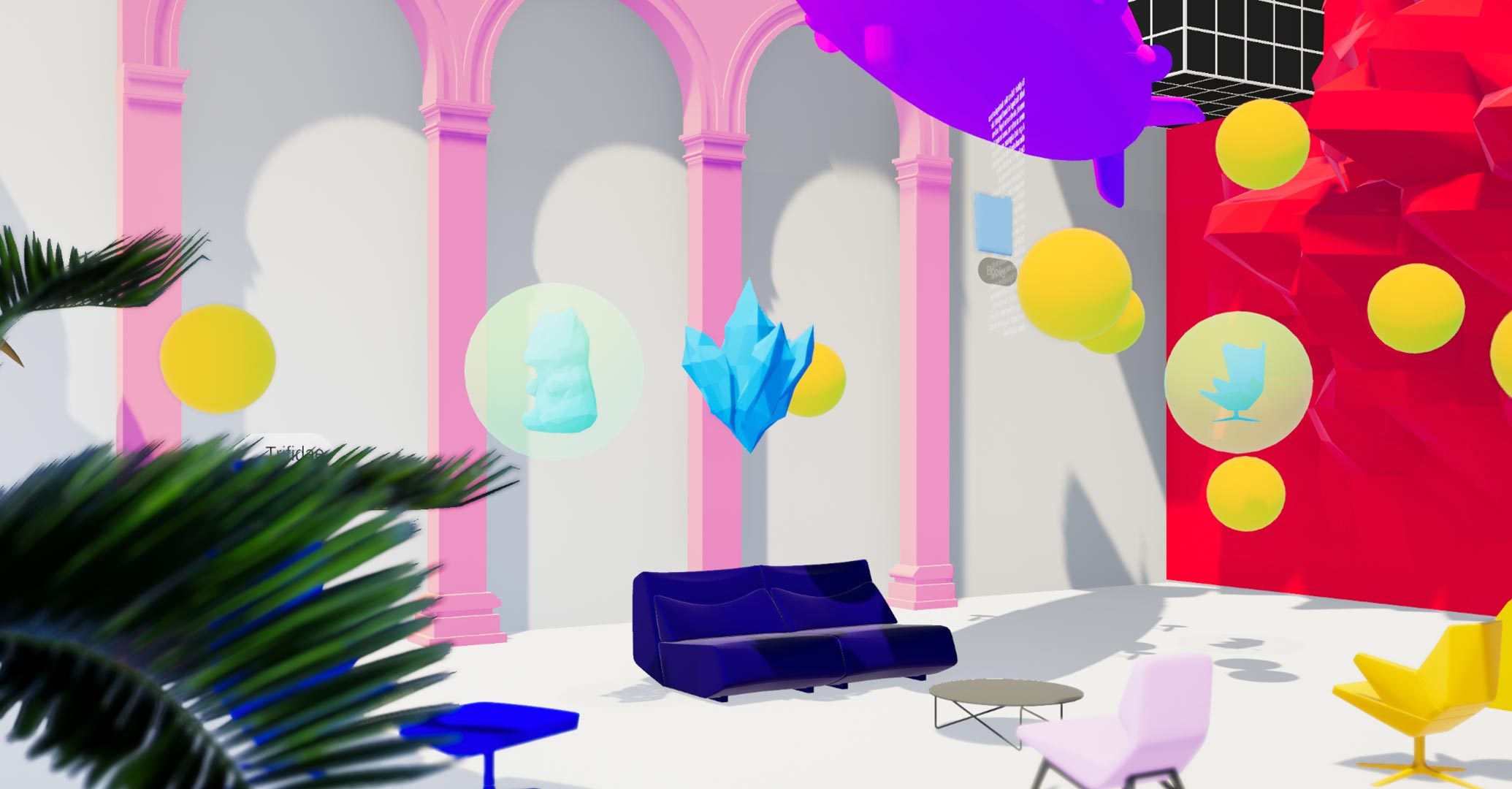 Cloud Housing aims at bringing awareness of the impact of tech platforms that superimpose their operations on the urban space. The prototype consists of three objects: The first is a bot app that imagines a future in which housing has transformed into a decentralized, data-driven, generic, and experience-oriented platform.
The second is a standardized housing space. Only by superimposing augmented reality on the app can it be understood as a house. The third is a book displayed within the house. The book contextualizes the other objects by proposing how generic spaces can be overlaid with meaning to generate political outcomes.
By proposing different futures through interaction, the prototype gives the public agency to reflect on how their expectations of technology can extend beyond the merely utilitarian to question its spatial, political, and social impact.
Lucia Tahan (ES, DE) is a Berlin-based architecture practice that deploys human experience design in spatial and digital systems. It has produced work ranging from software to construction to critical writing, while developing architecture projects and exhibitions as speculative political tools.
Underpinning Tahan's work is a desire to blend methodologies from digital disciplines with architecture systems, as well as a fascination for domesticity and political form. She aspires to expand architecture from a space-based discipline to a broader exercise in experience design and research. Her research work appears in this year's Venice Architecture Biennale. Tahan currently works as a product designer and with Bika Rebek is a cofounder at Tools for Show, a web platform for exhibition design currently incubated at New Inc. in New York. Her work has appeared in the University of Illinois at Chicago, Lisbon Architecture Triennale, Seoul Biennale of Architecture and Urbanism, and MAXXI Museum in Rome, and in magazines such as Bartlett's Lobby.
01 March 2019
How has the prototype evolved over the last months?
The presentation at CAFx will give insights into the process

At the Copenhagen Architecture Festival (CAFx), Cloud Housing presents a room, an app, and a book. Using augmented reality, the room—an uninhabitable, abstracted space—turns into a series of aspirational interiors belonging to an imaginary tech platform. The frictions of daily life as a platform member become evident in the app as interactions prompting responses, while printed and digital material in the space reproduces the gradient between tech language's optimism and the darker interplay between real estate and power.

Cloud Housing speculates on the impact of tech platforms operating in cities. It describes a future domesticity in which a data-driven, gig economy-powered platform disrupts the real estate market. Subscription members move swiftly between apartments while the company learns their habits to optimize architecture. Housing becomes a cloud service selling the experience of a varied domestic lifestyle. The prototype allows the public to reflect on how expectations of technology can extend beyond the utilitarian to question spatial, political, and social effects.
12 August 2019
The Finished Prototype
At the Housing the Human Festival, a performance brings an app into physical space
Cloud Housing imagines a future in which a tech company has taken over the real estate market by offering housing-on-demand services. With a large pool of rentals and the help of the gig economy, the company offers the possibility of relocating overnight, unburdened by ownership. Subscription-services data are used to adapt the décor, with pricing based on demand.
At radialsystem, an augmented-reality app mimics the experience of living in such a space. The furniture suddenly gets obfuscated by pop-ups ads. Through a series of prompts within the app, the users are asked to upgrade their subscription, or leave.