Certain Measures
Home Is Where the Droids Are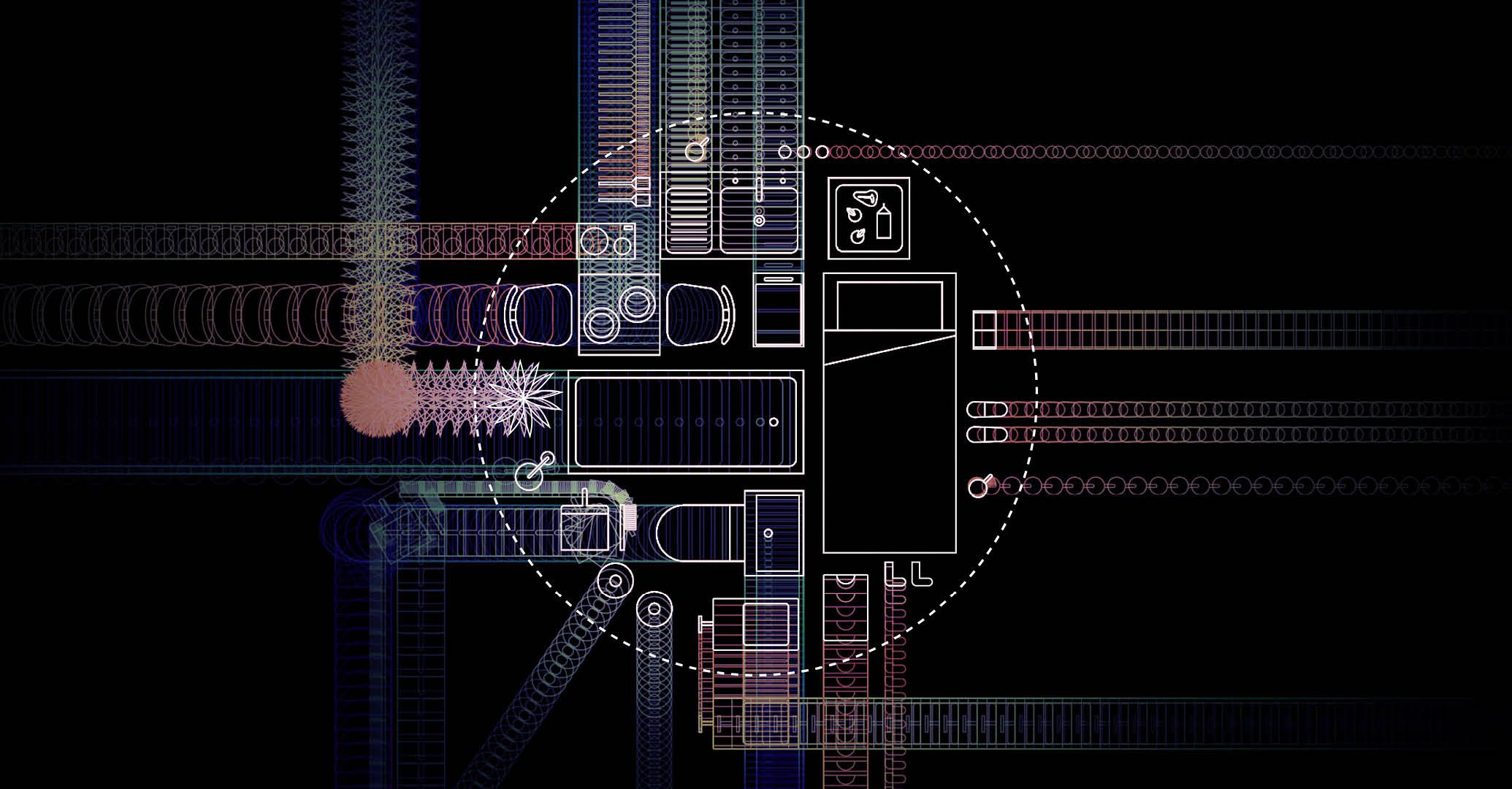 Picture: Certain Measures
Home Is Where the Droids Are explores the proliferation of autonomous objects that surround us, which are increasingly accessed as common utilities.
How can a future citizen satisfy living, nourishment, and entertainment needs in this kinetic world of on-demand living? The future house no longer needs to be a single, static space, but instead a constellation of services orbiting the occupant. It adapts to the human choreography of life, and its symbiosis with the swarm-like choreography of our new autonomous machines.
The project draws on playful and graphic elements of dance notation, space capsules, and drone swarms as well as speculative futures of food, sleep, and entertainment to conceive a cloud in which to live, love, and grow. Considering themes like communal capital, services-based life, or self-ownership of objects, the project explores implications beyond the architectural and spatial to the economic and political.
With the increasing autonomy of objects, the project examines a new heteronomy of spaces.
CERTAIN MEASURES (DE, US) is a hypothesis driven office for design and architecture. Founded by Tobias Nolte and Andrew Witt, it is based in Berlin and Boston. Certain Measures draws from research in architecture, technology, strategy, and history in experimental modes of design. They explore the impact of machine vision on design, the spatial effects of self-owned autonomous objects, and work for clients including major industrial partners, strategic and governmental entities, and cultural institutions. Previously both Tobias and Andrew were directors at Gehry Technologies in Paris, New York and Los Angeles. Recent works have been exhibited at Centre Pompidou in Paris, Haus der Kulturen der Welt and Futurium in Berlin, and at the Angewandte Innovation Lab in Vienna. Certain Measures were named finalists for the Zumtobel Group Award in both the Young Professionals and Applied Innovation categories. In 2018 the installation "Mine the Scrap" was acquired for the Centre Pompidou's permanent collection.