Mae-Ling Lokko
Agrocologies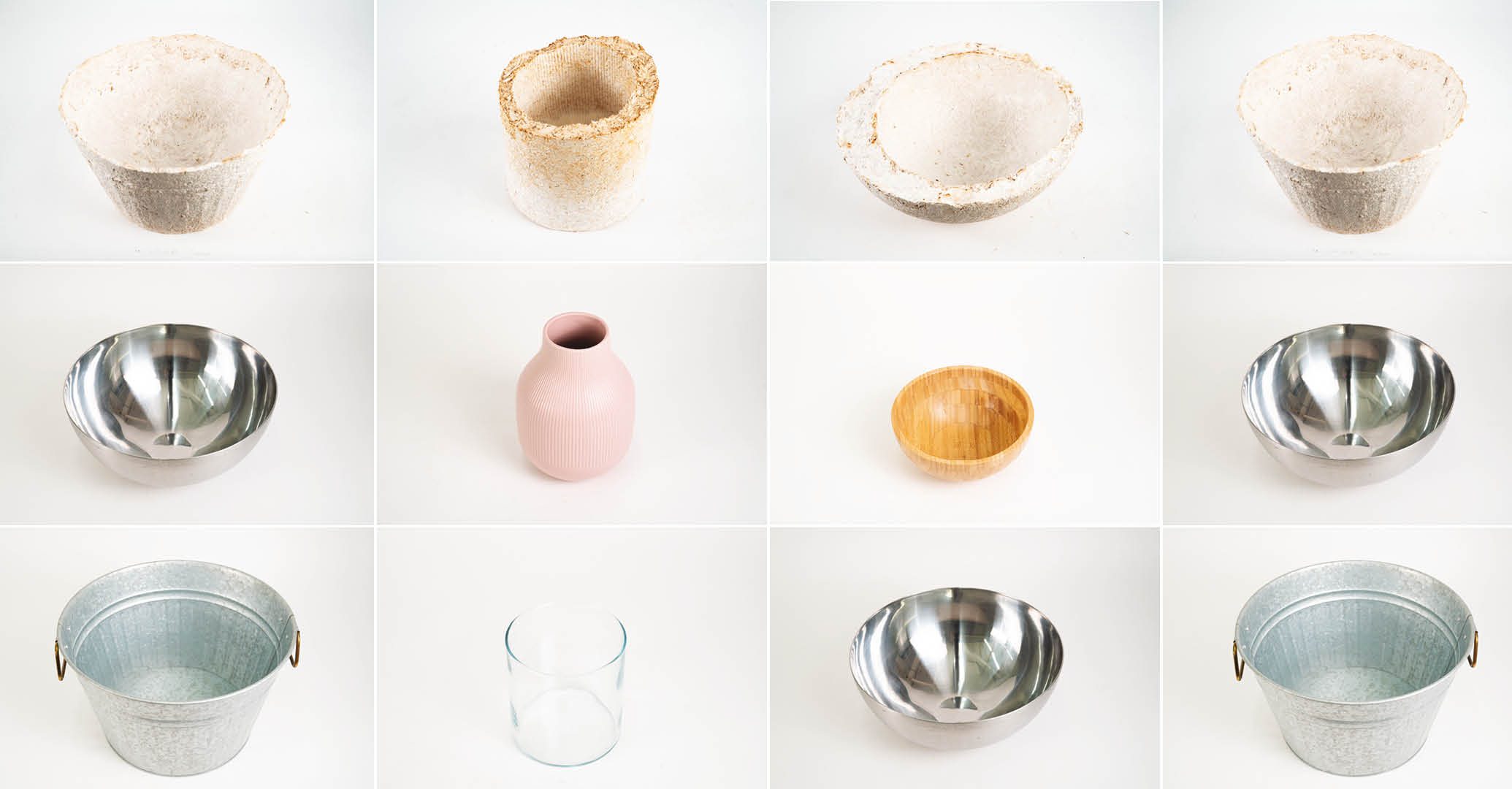 Picture: Rensselaer Polytechnic Institute
Alongside the increasing demand for food production and housing in the twenty-first century is an equally rapidly growing material resource stream in the form of agrowaste by-products. These have the potential to not only "close" life cycle gaps, but also propel forms of generative citizenship through upcycling.
Agrocologies is a platform for exploring how upcycling can be activated and integrated across the intimate scale of the home, a community, and a larger upcycling infrastructure.
The ecology of the kitchen, at the domestic and communal scale, is chosen as a focal landscape for design and exploration of multiple forms of upcycling practices ranging from rethinking kitchen infrastructures for waste processing to the in-situ growing of building materials from agrowaste. In opposition to contemporary practices of waste management that are underpinned largely by punitive systems of operation, Agrocologies is an invitation to investigate how agrowaste processing and transformation can be integrated into the rituals of living and experienced within the prototype of the twenty-first-century kitchen.
Mae-Ling Lokko (GH, PH, US) Architectural technologist Mae-Ling Lokko is an assistant professor and Director of the Building Sciences program at Rensselaer Polytechnic Institute, New York, USA. Her work centers on upcycling agrowaste and biopolymer materials into "high" performance building material systems, and is inspired by emerging interdisciplinary research on next generation biocomposite green materials as well as Ghanaian contemporary waste upcycling. Recent works have been exhibited at Biodesign, Rhode Island School of Design (2018), Liverpool Biennial 2018, ANO Institute of Contemporary Arts and Mmofra Foundation Climate Change Exhibition (both Accra, Ghana, in 2017); Advanced Energy Conference, New York, USA (2016), the Chale Wote Festival Accra, Ghana in 2016; and Rotch Golden Cube, Troy, USA in 2016.
01 March 2019
How has the prototype evolved over the last months?
The presentation at CAFx will give insights into the process

At the Copenhagen Architecture Festival (CAFx), the ecology of the domestic kitchen acts as an onsite landscape for prototyping waste processing and growing building materials from waste. Everyday kitchen materials like PVC pipes, IKEA kitchenware, and simple containers become molds for developing mycelium-based material prototypes including tabletops, sinks, integrated kitchenware, storage, bowls, cups, and vertical wall plant pods. A bartending performance using selected products whose waste generated the existing mycelium kitchenware inventory will be staged, followed by a happy-hour drink.
12 August 2019
The Finished Prototype
At the Housing the Human Festival, a dinner party for guests and mycelium cultures
Agrocologies explores how waste upcycling can be activated and performed within the intimacy of urban homes from both social and architectural perspectives. At radialsystem, Agrocologies stages the transformation of food through domestic rituals and social activities as it is processed, consumed, and discarded.
Food waste is fed to mycelium organisms, housed in the kitchen's infrastructure, in order to "grow" a new catalogue of bio-based, compostable household objects.
Through live performances that stage a dinner party, new domestic rituals of pre- and post-meal activities are scripted around the transformation of food waste, and harvesting of domestic objects grown within the prototype's architecture.