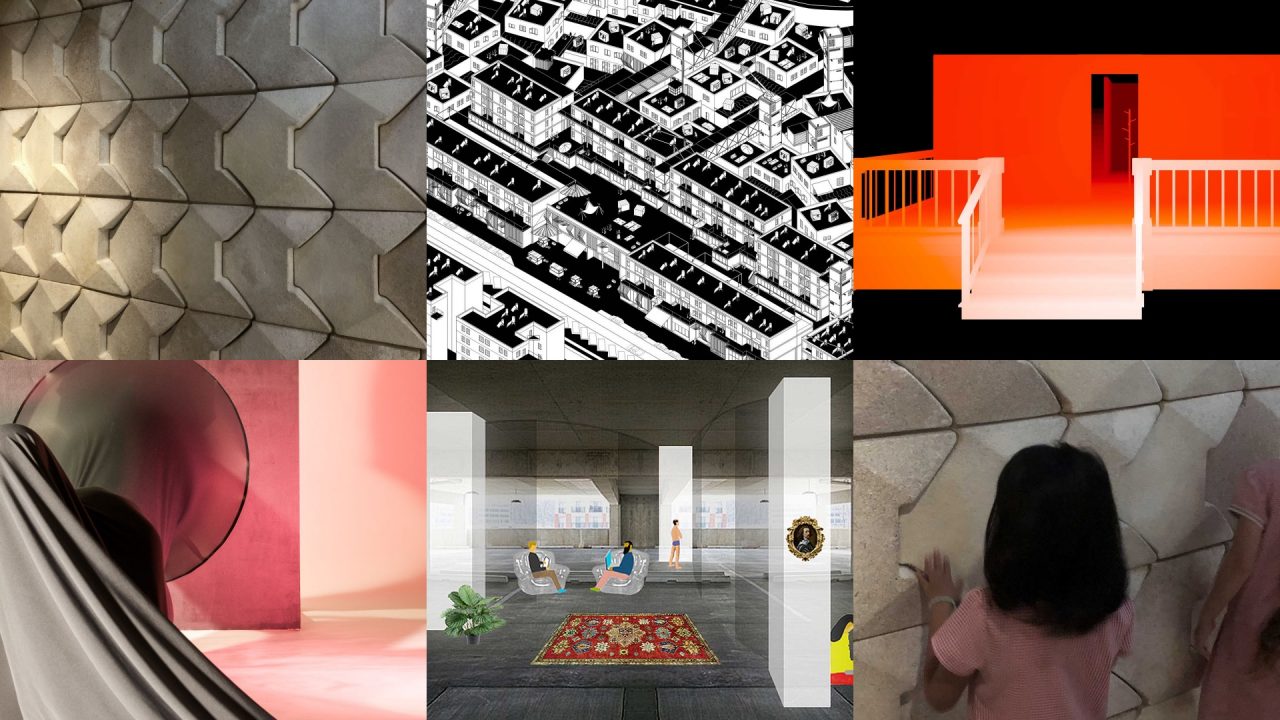 Housing the Human aims to explore and test prototypes for a new social geography. The interdisciplinary collaboration promotes and realizes concepts that propose, attempt, and revise possible constellations and frames for human coexistence. The jury therefore looked for ingenious, radical approaches to research and experimentation.
The five proposals were selected by the artistic directors of international art, design, and architecture festivals: Freo Majer (Forecast, Berlin), Jan Boelen (4th Istanbul Design Biennial and Z33/House for Contemporary Art in Hasselt, Belgium), Josephine Michau (Copenhagen Architecture Festival CAFx), and Pippo Ciorra (MAXXI, Rome). "Each of the five selected talents and their proposals show the readiness and ability to explore the questions that may arise from future transformations and disruptions. It is striking to us that these designers, architects, and artists propose prototypes based on a precise analysis of the present, rather than following the well-trodden paths of utopian thinking," says the jury about the selected concepts.
Artem Kitaev / KOSMOS Architects (RU, CH, US)
KOSMOS Architects see contemporary ruins (unfinished, obsolete, and abandoned structures) as a problem dominating most of our landscapes and building cultures. They have thus devised a technological/spatial solution to reactivate and reinsert these ruins into communities. Their project has the potential to influence many aspects of space management: social, economic, technological, and environmental. The feasibility and practical approach of this endeavor are convincing to the jury, as is KOSMOS's decisive use of available spaces that superficial perception might regard as dispensable.
Mae-Ling Lokko (GH, PH, US)
The jury is impressed by Mae-Ling Lokko's ability to connect architecture and sustainable material technology with issues of food, food waste, and domestic human activity. In this way Lokko's project might fundamentally change life cycles of products and relevant spatial designs and have a deep impact on our everyday social lives.
Simone C Niquille / Technoflesh (CH, NL)
Simone C Niquille has a philosophically and technically interesting approach to her research, looking into a near future where autonomous systems, such as robots and humankind, must increasingly coexist. Niquille's aesthetics and artistic clarity are as powerful as her precision in elaborating and presenting a discourse that questions how cities, buildings, and human interactions will evolve.
Lucia Tahan (ES, DE)
The jury chose to include Tahan's project, as she proposes to bridge two cultures of living space – the digital and the physical. She also brilliantly digs inside the contradiction between the notion of a permanent house (interior and exterior) and the idea of temporary housing produced by hyperflexible labor markets and the resulting) nomadic lifestyle of younger generations. Moving unconventionally within the conceptual space marked by these four poles (digital, physical, permanent, temporary), she proposes three tools: a bot app, a standardized house, and a book.
Dasha Tsapenko (UA, NL)
Dasha Tsapenko's approach shows a remarkable willingness to relentlessly follow an ambition to understand. She shows intellectual consistency and a subversive sense of humor. By personally experiencing and analyzing twenty different forms of cohabitation, Tsapenko explores the reciprocal influences between various love relationships of human beings and the potentialities of space. The jury appreciates this radical and resourceful concept of research. Tsapenko touches a core question of the human condition for any kind of coexistence: the profound relevance of affection.